Meet Your Lubbock Dentist
At our Lubbock dentist office, Dr. Bryan McLarty and the entire Hub City Dental team look forward to meeting you and helping care for your smile.
Contact Us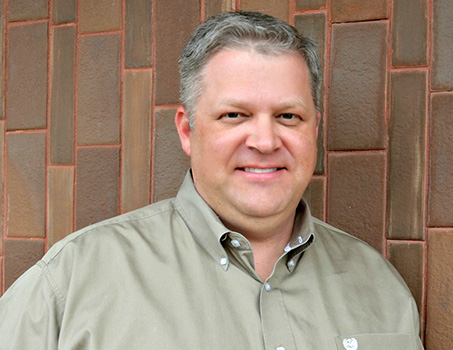 Meet Dr. Bryan McLarty
Bryan Scott McLarty, a second-generation dentist, is a Texas native, but he grew up in Colorado Springs, Colorado. After earning his bachelor's degree in zoology from Texas Tech University in 1993, he was accepted to Baylor College of Dentistry in Dallas. During dental school, he received a scholarship from the United States Air Force Dental Corps and was commissioned as a Second Lieutenant in the USAF Inactive Reserve. As a senior, he stood out for his academic excellence, and his dental fraternity, Delta Sigma Delta Dental, honored him with the Outstanding Achievement in Undergraduate Prosthodontics award, which is sponsored by the American College of Prosthodontists.
Service
After graduating from dental school in June of 2001, Captain Bryan McLarty attended Commissioned Officer Training at Maxwell AFB in Montgomery, Alabama. He received orders to pursue an Advanced Education in General Dentistry (AEGD) residency at Langley AFB in Hampton, Virginia, the home of the First Fighter Wing. After completing his residency, Captain McLarty returned to Texas to serve as a staff dentist with the Air Education and Training Command at the 17th Medical Group, Goodfellow AFB, San Angelo, Texas.
In March of 2003, he deployed to Prince Sultan Air Base, Kingdom of Saudi Arabia where he served for four months as Assistant Base Dental Surgeon ensuring every U.S. and Royal Air Force service member was able to perform their military duties without dental complication. It was during this deployment that the United States began the intense air campaign that led to the invasion of Iraq. Captain McLarty returned home safely and served his remaining commitment with the USAF and the dental clinic at Goodfellow AFB. After fulfilling his service commitment and becoming a veteran of Operation Iraqi Freedom, he was honorably discharged from the United States Air Force in June of 2004 with commendation.
Personal Life
Dr. McLarty, his wife Karen, and their three children decided to return to Lubbock, the community they've always loved. He enjoys being a husband and father and spending time with his family. He also enjoys coaching youth athletics, especially football and baseball. Dr. McLarty has a passion for building and flying radio-controlled model aircraft, and he is an active leader in the Wings Miniature Aircraft Society of Lubbock where he is the annual Contest Director for the West Texas Warbirds event.
Make an Appointment