Dentist Office in Lubbock, TX
We understand that most people don't enjoy or look forward to visiting the dentist. In Lubbock, TX, Hub City Dental is hoping to change that. We've designed an office that is warm, welcoming, and inviting. Our goal is for our patients to be excited about their appointments and to have a pleasant experience in our office from start to finish.
Plan a Visit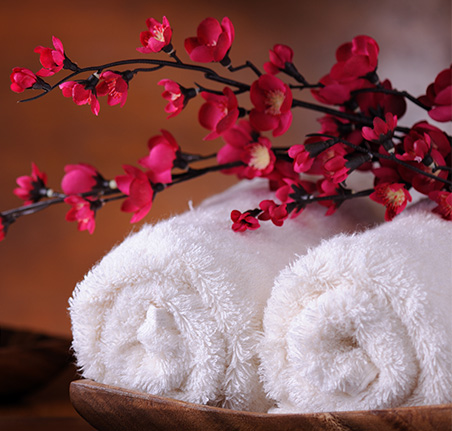 Comfortable Visits
The comfort of our patients is a top priority for the Hub City Dental team – just behind their dental health, of course! We've all been to dental offices that feel cold and clinical, and we didn't enjoy those appointments. To help make our patients' visits more enjoyable, our office is stocked with patient amenities for everyone to take advantage of whether they're waiting in the reception area or in the dental chair.
Our Patient Amenities
Office-Wide WiFi
Complimentary Beverages
TVs with Netflix
Private Treatment Rooms
Pillows & Blankets
Massaging Dental Chairs
Warm Scented Towels
Convenient Appointments with Our Dentist in Lubbock, TX
Your time is precious, and we try to respect it. When you come in for an appointment with our dentist in Lubbock, TX, we will see you at your appointment time, barring any emergencies. We pride ourselves on running on time because we're busy parents and professionals, too! We only ask that you do your best to run on time, too, so that patients with appointments after yours get to enjoy on-time appointments as well.
Schedule Appointment
Advanced Dental Technology
Our team loves learning about and using the latest technology to provide our patients with the best care possible.
Digital X-rays deliver images fast, don't use sharp film, and emit less radiation.
Intraoral cameras take high-resolution images and let you see what we see inside your mouth.
Smile preview software allows us to design your restorations or cosmetic smile makeovers before we even begin treatment, so you know you'll get a smile you'll love.
Soft tissue lasers help us complete oral surgeries and laser gum therapy quickly and efficiently, and your healing time is faster than when we use scalpels and sutures.
Learn More