Meet Your Lubbock Dentist
At our Lubbock dentist office, Dr. Bryan McLarty and the entire Hub City Dental team look forward to meeting you and helping care for your smile.
Contact Us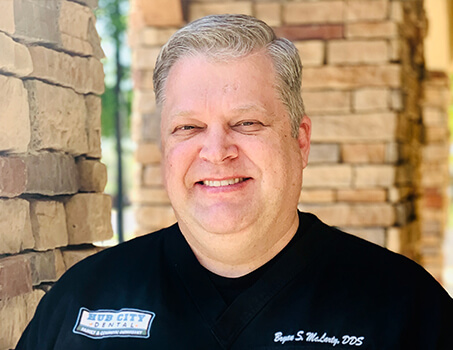 Meet Dr. Bryan McLarty
Bryan Scott Mclarty, a second-generation dentist, is a Texas native, but grew up in Colorado Springs, Colorado. He and his wife, Karen moved to Lubbock in 1989 to finish college at Texas Tech University. Soon after earning his bachelor's degree in Zoology from Texas Tech University in 1993, he was accepted to Baylor College of Dentistry in Dallas, Texas. While in dental school, he received a scholarship from the United States Air Force Dental Corps. As a senior, he stood out for his academic excellence, earning an academic excellence award from his dental fraternity, Delta Sigma Delta. The Baylor faculty honored him with the Outstanding Achievement in Undergraduate Prosthodontics award, sponsored by the American College of Prosthodontists.
After graduating from dental school in June of 2001, Captain Bryan Mclarty attended Commissioned Officer Training at Maxwell AFB in Montgomery, Alabama. He went on to pursue an Advanced Education in General Dentistry (AEGD} residency at Langley AFB in Hampton, Virginia, the home of the First Fighter Wing. After completing his residency, Captain Mclarty returned to Texas to serve as a staff dentist with the Air Education and Training Command at the 17th Medical Group, Goodfellow AFB, San Angelo, Texas. In March of 2003, he was selected for deployment to Prince Sultan Air Base, Kingdom of Saudi Arabia where he served for four months as Deputy Base Dental Surgeon. His outstanding service ensured every U.S. and Royal Air Force service member was able to perform their military duties without a single dental complication. It was during this deployment that the United States began the intense air campaign that led to the invasion of Iraq. Captain Mclarty returned home safely and served his remaining commitment with the USAF and the dental clinic at Goodfellow AFB. After fulfilling his service commitment and becoming a veteran of Operation Iraqi Freedom, he was honorably discharged from the United States Air Force in June of 2004 with commendation.
Dr. Mclarty and his family returned to Lubbock in 2004, the community they've always loved, for him to pursue a dental career in private practice. He enjoys spending time with his family and beautiful chocolate Labrador, Maggie. Dr. Mclarty has a passion for building and flying radio-controlled scale model aircraft and is an active leader in the Wings Miniature Aircraft Society of Lubbock.
Today, Dr. Mclarty helps to lead an impressive team of dental professionals that is Hub City Dental in Lubbock, Texas. His dental career obsession is simply helping people achieve the best dental health for which they aspire. He is interested in many of the most modern technologies in dentistry, including digital scanning for the highest accuracy in beautiful, lasting restorations. Dr. Mclarty always welcomes the opportunity to meet and get to know you better.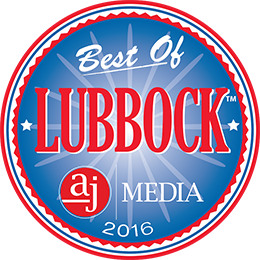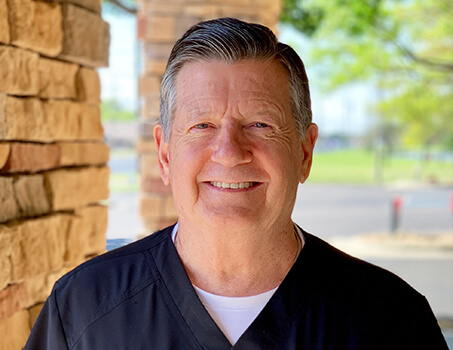 Meet Dr. Phil Lindsey
Phil Lindsey, DDS, is a graduate of Texas Tech University and Baylor College of Dentistry. He has been a General Dentist in Lubbock, Texas, for 42 years. Dr. Lindsey is a member of the American Dental Association, Texas Dental Association, and the South Plains District Dental Society. He chose General Dentistry because he enjoyed helping people stay healthy and achieve a beautiful smile. Dr. Lindsey sets his practice apart from others by developing relationships with his patients. He finds dentistry to be very rewarding since he is able to help people have excellent dental health, a contributing factor to their overall physical and mental health. Dr. Lindsey enjoys creating memorable moments with his patients as they work together to achieve healthy smiles. He is an active member of Turning Point Community Church, the Red Raider Club, and the Texas Tech Alumni Association.
Make an Appointment
Meet the Hub City Dental Team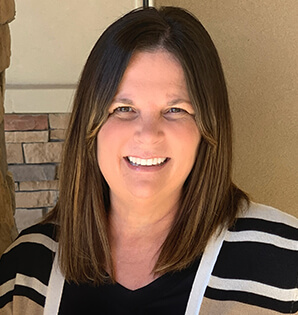 Kim Copeland,
Office Manager
Kim was born and raised in Lubbock, Texas, where she graduated from Monterey High School. Kim has worked in the dental field for over 20 years and continues to be in the field because of her love and dedication to help patients with all their needs. She joined Hub City Dental in 2018 and is very proud to be part of the dental team. Kim is very big on helping others and loves the relationships she makes with the patients.
Kim is happily married to her husband, Jeff. Together they have four children and two grandchildren. She lives by one of her favorite quotes daily, "Stay close to people who feel like sunshine." Kim enjoys spending time with her family and spoiling her grandchildren. She loves taking walks with her daughter, Bailey, and values their time together. She looks forward to meeting you at Hub City Dental.
Read More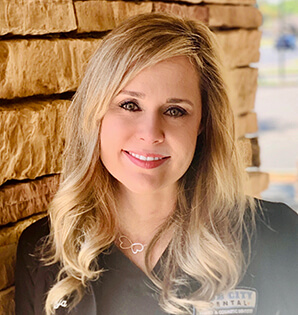 Tanya Hambrick,
RDH
Tanya grew up in Ft. Stockton, Texas. She attended Howard College School of Dental Hygiene in Big Spring, TX for her dental hygiene degree. Tanya prides herself in being an attentive listener, and she enjoys getting to know our patients and developing great relationships with them. She excels in providing individualized care and oral hygiene coaching by listening to your concerns. Together, with the dental team she will formulate patient-centered hygiene care plans that meet all your dental needs. Tanya is always more than willing to help our patients understand their treatment needs and encourages patients to ask as many questions as possible. She actively participates in continuing education to stay current on the latest in dental and dental hygiene technology. Away from the office.Tanya enjoys cooking, traveling, adventuring outdoors, kayaking, boating, hiking and values her time with family and friends.
Read More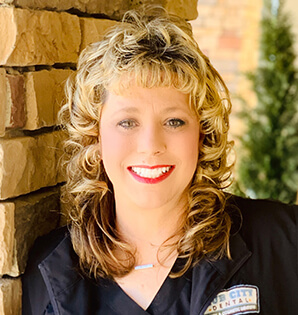 Cynthia Bowles,
RDA & Front Desk Coordinator
Cindy was born in El Paso, Texas and grew up in Albuquerque, New Mexico. She moved to Lubbock in 1990 to be closer to her family. Cindy is happily married to her husband, Mike, and they have a son and a daughter. She has been in the dental field for 30 years and has worked with Dr. Lindsey for 20 years. Together, they joined our Hub City Dental team in 2018. Cindy has a love and passion for her dental career as a dental assistant. She loves getting to know all her patients and building great relationships with each of them. Outside of the office, she enjoys spending time with her family and friends. Cindy enjoys taking walks with her husband and their three dogs. She loves cuddling with her little yorkie, Millie, reading a good book, and cooking for her family.
Read More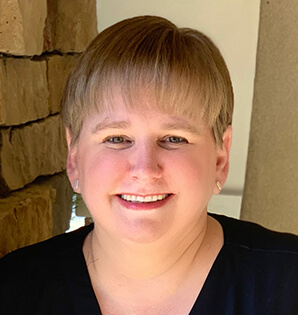 Allison McAnally,
RDA
My name is Allison McAnally. I'm Dr. Mclarty's chair-side assistant. I've been at Hub City Dental for almost three years and I truly enjoy helping our patients! My favorite part of my job is helping to transform patient smiles! Seeing each patient smile so big, after their final appointment is very heartwarming! I am married to my husband, John, and we have two beautiful daughters, Emily and Megan. I am very proud to be a part of the Hub City Dental team.