Our Lubbock Dental Office's Mission
At Hub City Dental, we want our community to see us as a leader in providing quality family dentistry, cosmetic dentistry, patient care, and service. We treat you like family because you are our dental family. We have trained our team to care for patients of all ages. Together we provide only the highest quality care to each and every person who walks through our doors.
Contact Us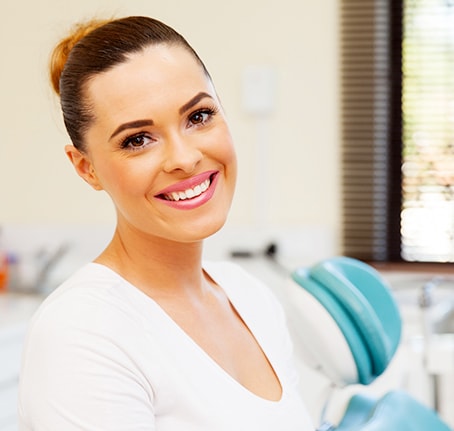 Our Mission
Our mission is simply to serve. We believe we can fulfill this mission by delivering the very best patient care in Lubbock. With honesty and integrity, we strive to gain the trust of all our patients. We work hard to be the most well-known and well-respected dental office in the community. We want each of our patients to feel confident in their decision to seek treatment at our Lubbock dentist office.
By creating an environment that is comforting to our patients and having high standards for quality care, we believe they will value our services. In turn, we are certain they will refer their family and friends and our dental family will grow. As part of our high standards, we make continuing education a priority for our team in order to have the most up-to-date knowledge and technology. Each team member is sincerely grateful for the opportunity and privilege to serve our patients.
Learn More
Our Commitment to Family Dentistry
Serving our patients means providing families of the Lubbock community with complete family dentistry. So whether the youngest member of your family needs instruction on how to properly brush their teeth, your teen needs a cleaning, your significant other needs a restorative dental crown to cover a cracked tooth, or you want to whiten your smile, we've got just the treatment you need!
View Services