Comprehensive Family Dentistry in Lubbock, TX
At Hub City Dental, our commitment to our patients' complete dental health means that we provide comprehensive care to patients young, old, and every age in between. To us, "family dentistry" means that we cater to everyone's needs, so whether you need a teeth cleaning, a root canal, a cosmetic smile makeover, or a kids' dentist, we can take care of you. Even if you need an emergency dentist because of a toothache or other dental trauma, we can help!
Contact Us
Preventive Dental Care
Prevention is at the heart of all we do. The Hub City Dental team understands that if we can provide preventive services to our patients, we can practice conservative dental care and help our patients maintain healthy smiles for a lifetime. Our goal is to avoid major problems as best we can, and the easiest way to do that is to stop problems before they start. We encourage our patients to schedule routine preventive appointments every six months. This allows Lubbock dentist Dr. McLarty to examine their teeth for signs of decay or damage and start a conservative treatment plan right away if he notices anything. We also perform a teeth cleaning during your appointment, so you'll leave with a beautiful smile.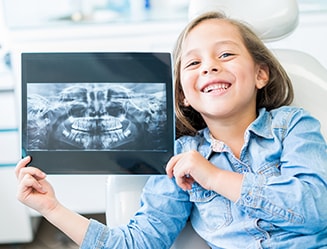 Preventive Services
Bi-Annual Exams & Cleanings
Oral Cancer Screenings
Fluoride Treatments
Dental Sealants
Periodontal (Gum) Care
Halitosis (Bad Breath) Treatment
Athletic Mouthguards
Nightguards for Bruxism
Restorative Dental Care
Even with the most diligent preventive care, sometimes our teeth just need a little extra help to look, feel, and function like they should. That's where restorative care comes in. From fillings to oral surgery, our restorative services can get you back to smiling, talking, and eating like normal again.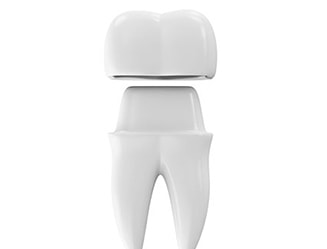 Restorative Services
Amalgam (Silver) & Composite (Tooth-Colored) Fillings
Dental Crowns
Bridges
Dentures
Root Canal Therapy
Wisdom Tooth Extraction
Cosmetic Dental Care
Tired of hating the smile you see in the mirror or wishing you could change something about it? Stop wishing and start doing something about it with our cosmetic services. Get a smile you'll be proud to show off whether it's through a subtle change or a complete smile makeover.
Cosmetic Services
Porcelain Veneers
Professional Teeth Whitening (Custom Trays & One-Size Trays)
Schedule Appointment

Kids' Dentist in Lubbock
At Hub City Dental, Dr. McLarty sees children as young as two years old. We know that children have unique needs, so our team approaches them just a bit differently. We use terms they can understand and walk them through everything we're doing because we know it helps them feel more relaxed in the dental chair. Parents, do you want to join your children in the treatment room? Come on back! We'd love to have you, and we can take that time to show you some at-home dental hygiene tips for your little one, too.

Lubbock Emergency Dentist
Let's face it: dental emergencies rarely ever happen when you have a dentist appointment the next day. We understand that, and that's why we set aside time in our schedule to see dental emergencies. So whether you've got a bad toothache, you've had a filling fall out, or you've cracked a tooth, don't hesitate to give us a call. We will try our best to fit you in the same day or the following day.
Call Today